Some would say, this is how a Lagonda should be, instead of the monstrosity of an SUV/4×4 thing?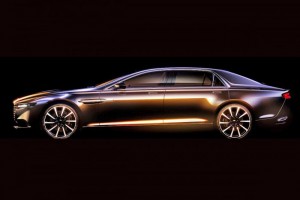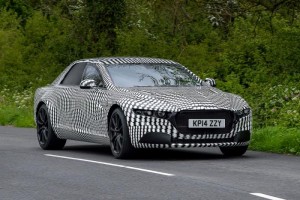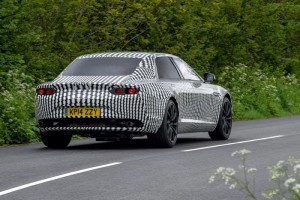 However, it might only be for 'special' Middle East customers……
Aston Martin has teased a new limited-run super-saloon that will revive the Aston Martin Lagonda brand and be offered to a select group of Middle Eastern customers on an invitation-only basis.
The teaser image shows an elegantly elongated four-door that references both Aston Martin's own Rapide and the William Towns-designed Lagonda from 1976.
Technical details are sketchy but it's expected that a 565bhp+ version of Aston's thunderous 5.9-litre V12 will take pride of place and there's certainly room under that expansive bonnet.
Drive will be sent to the rear wheels via a six-speed automatic transmission and performance should be worthy of the Aston Martin brand. Expect a top speed close to 200mph and 0-62mph pace around the 5-second mark.
The new Aston Martin Lagonda will be based on the VH paltform that underpins all current Aston Martins but it will be sold in a very different way. Pricing has not been revealed but the exclusive car will be sold by invitation only and restricted to the Middle Eastern market. 
Aston Martin did reveal that the unique sales strategy for the Lagonda is due to "specific market demand" and that the price would be "commensurate with the car's exclusivity, quality and luxurious nature."
Aston Martins with this level of exclusivity are not unprecedented and Aston's Design Director Marek Reichman said that the new model "has been created as a piece of exceptional automotive art" in the same vein as the One-77 hypercar and the beautiful V12 Zagato.
Like its 1976 predecessor, which pioneered the use of LED instrumentation in its interior, the new Lagonda will employ cutting edge car design tech including carbon fibre bodywork. Each car will be hand-built at the firm's Gaydon factory using the same facilities that previously produced the One-77 and under the auspices of the 'Q by Aston Martin' special projects division responsible for the CC100 roadster.