Who is up for a VW Polo R?  As it's coming!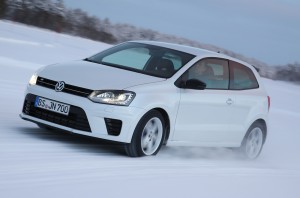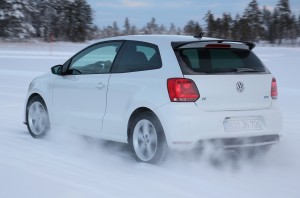 A full-blown R version of the Volkswagen Polo has been confirmed for production off the back of the car's success in the World Rally Championship.
The business case for the long-rumoured Polo R was finally realised after Audi engineered the Polo's sister car, the Audi A1, for all-wheel drive in the shape of a new S1 version that will be revealed at the Geneva motor show in March.
This, coupled with the title success of Sébastien Ogier's Polo R WRC car in its first full year of competition in 2013, made the case for a road-going version irresistible for the VW board.
The VW Polo R, seen here as a late stage development mule in these official pictures, will use a turbocharged 2.0-litre four-cylinder petrol engine with 250 bhp hooked up to a six-speed dual-clutch gearbox.
A 0-62 mph time of less than six seconds is being talked up by insiders alongside a top speed limited to 155mph.
VW's 4Motion all-wheel drive system will feature, as will a new multi-link rear suspension system in place of the standard torsion beam set-up used in the regular Polo.
The VW Polo R will be a regular production model, unlike the front-wheel-drive VW Polo R WRC car from last year that was a 217bhp homologation special limited to 2500 units.
It could be revealed in final production spec as soon as the Geneva show, alongside a facelifted version of the standard Polo.
What do you think? Putting your name down for one? Discuss over here in the forums.